Can be used with VVDI Key Tool Max to perform remote function like Generate transponder, Transponder Clone, Generate Remote,Remote Clone, OBD matching transponder/remote/smart card.
---
Features 
VVDI Mini OBD Tool  Main Functions:
Immo programming

Throttle Program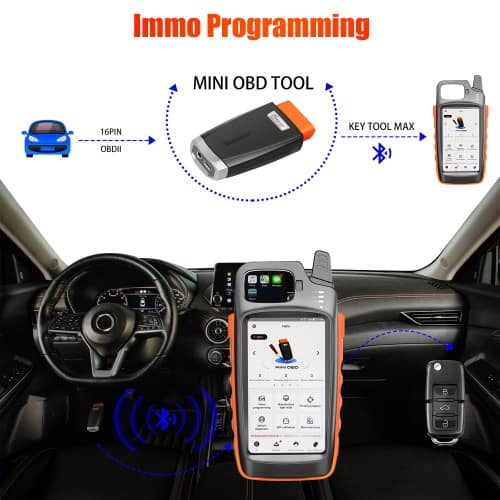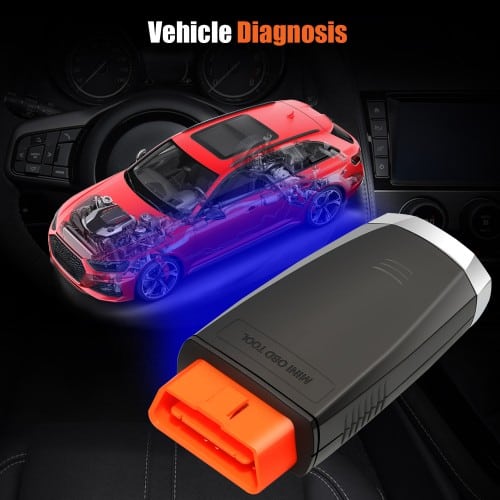 More Function
Battery Programming  (Not yet open)

Odometer Correction  (Not yet open)

Steering Angle Calibration  (Not yet open)

Key Code Learning  (Not yet open)

EABS Programming  (Not yet open)

Remote Manual Programming  (Not yet open)

Vehicle Diagnosis (Not yet open)

Tire Pressure Light Reset  (Not yet open)

Maintenance Light Reset  (Not yet open)
Step 1: Read the vehicle data (VIN & immobilizer) via OBD utilizing the Mini OBD Tool and Key Tool Max (required)
Step 2: View the remote and transponder chip information for the vehicle you're plugged into, directly from the Key Tool Max tablet. Utilize that information to instantly generate your chip and key.
Step 3: View the proper keyway (on the Key Tool Max) for cutting on the Dolphin and cut your blade (once you've Lishi'd to determine your cuts).
Step 4: Take your completed key back to the vehicle for immobilizer programming with the Mini OBD Tool and Key Tool Max. 
Step 5: Profit!
The diagnostic software suite will include the ability to read and clear check engine codes, modify antilock braking systems, adjust TMPS settings, performance tune the ECM and so much more.
---
Accessories 
1pc x Xhorse VVDI Mini OBD Tool Work with Xhorse VVDI Key Tool Max Programming Tool
Customer Reviews
11/15/2020
Basil C.

ZA
Thank you very much. The delivery was very quick. My only complaint is that there was no notification that the order had been shipped and no communication from the courier company at all. The guy just showed up at my place and gave my parcel to the 1st person he saw who was not me. Luckily it was my tenant. A phone call is a great way to identify the recipient since they don't ask for ID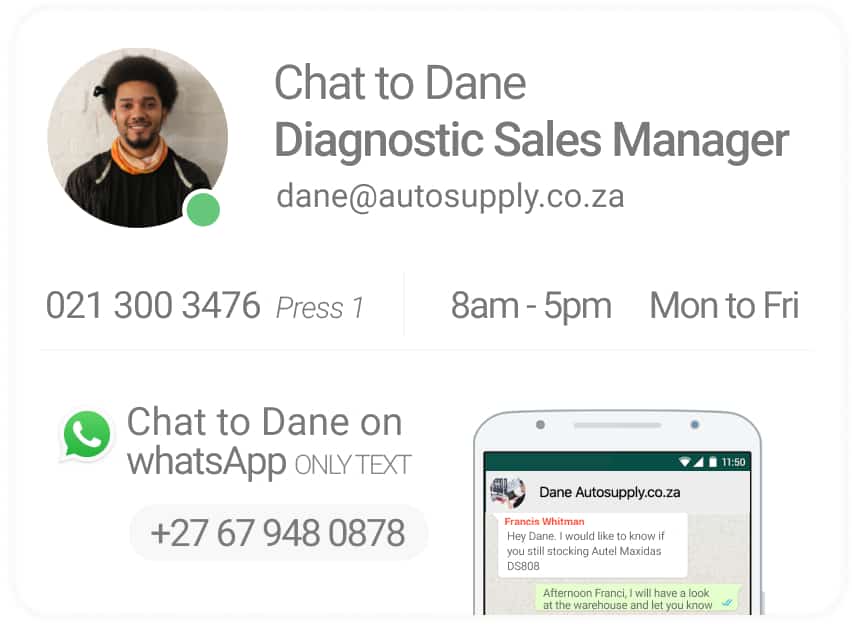 Any Questions, Need a Quote?