This product comes with a 7day refund policy 
The Power Test Probe is an indispensable tool for the arsenal of any self-respecting auto-electrician. This electronic tool will help you diagnose and narrow down electrical problems on all modern and old vehicles including cars, trucks, buses, tractors, etc. The Probe also has sufficient cable to ensure that the front and back of the vehicle can be reached without reconnecting. It is also equipped with two super bright illuminations LED's so that it will never be necessary to work in the dark.
Features
Polarity Testing
Continuity Test
Energize Components in the Vehicle
Testing Components Out of the Vehicle
Short Circuit Protector
Twin front clear LEDs for checking in dark under dash areas
Ideal for Cars, Motorcycles, Trucks, Trailers and Boats
Customer Reviews
04/25/2020
Adrian N.

South Africa
Amazing probe and worth every cent
This probe has changed the way we work and do not know what we would do without it. Cuts our diagnostic time in half and inspires confidents as it is a completely safe sensor and ECU tester. Thanks for this great product.
ARE YOU INTERESTED IN A LIVE DEMO?
MAKE A BOOKING NOW
AVAILABLE IN CAPE TOWN & JOHANNESBURG REGIONS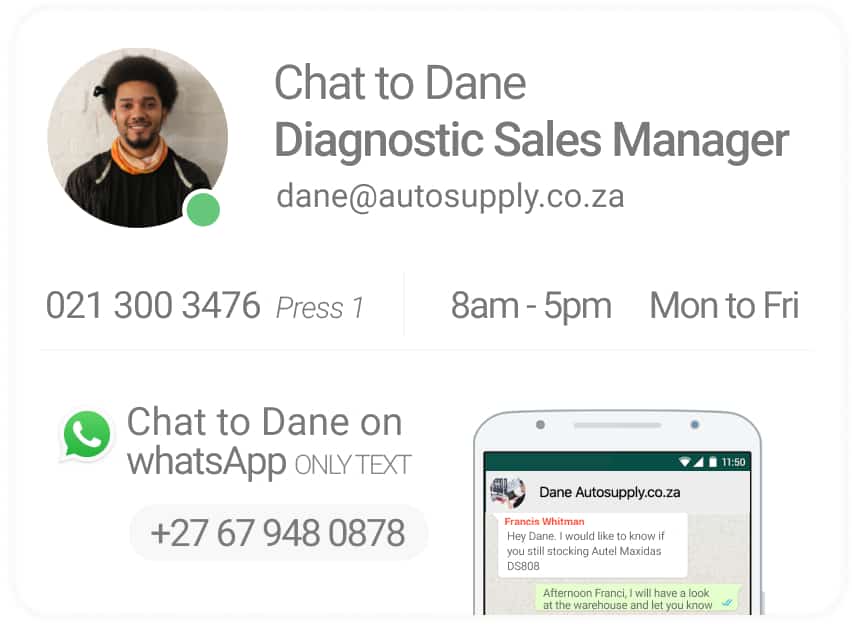 Any Questions, Need a Quote?