iEasy320HD is specially developed for heavy-duty vehicles(Diesel) and passenger cars(Gasoline or Petrol), which enables users to read DTCs, clear DTCs and view the datastream with a live color graphing. It covers a wide range of vehicles since it offers multiple data bus protocols, such as J1587, J1939, J1850VPW, J1850PWM, ISO9141, KWP2000(ISO14230-4) and CAN(Control Area Network ISO15765-4).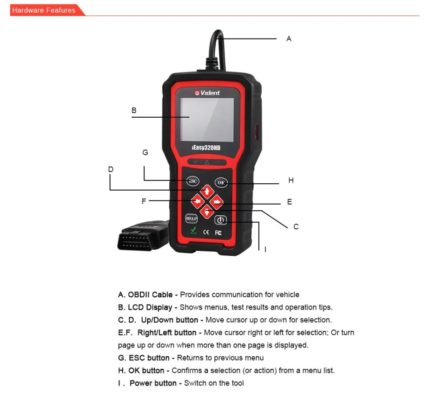 A. OBDII Cable – Provides communication for vehicle.
B. LCD Display – Shows menus, test results and operations tips.
C. D Up/Down button – Move cursor up or down for selection.
E.F. Right/Left button – Move Cursor right or left for selection; Or turn page up or down when more than one page is displayed.
G. ECS button – Returns to previous menu
H. OK button – Confirms a slection (or action_ from a menu list.
I. Power button – Switch on the tool
---
Main Features: 
J1939, J1587/1708 Vehicle Communication Protocols
J1850VPW, J1850PWM, ISO9141, KWP2000(ISO 14230-4) and CAN (Control Area Network ISO15765-4) Vehicle Communication Protocols.
6PIN, 9PIN, 16PIN DLC
Support all the 10 OBDII test modes, enhanced Mode 6 functions-Non continuously monitored Systems test results.
Multi-systems, e.g: Engine, Transmission, Brake, Fuel, Body Control, Chassis, etc.
I/M Readiness: Red-Yellow-Green LEDs and build-in speaker indicate emissions monitor status. They can also help catch intermittent problems or confirm repairs during drive cycle.
Graph live data on-screen
Retrieve protocol, VIN, CAL ID and CVN identifiers from ECU (dependent on vehicle support).
Multilingual menu options: English, French, Spanish, German and Russian.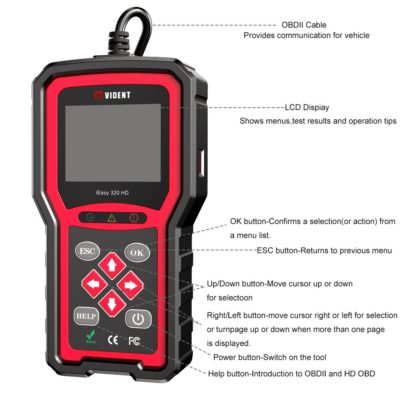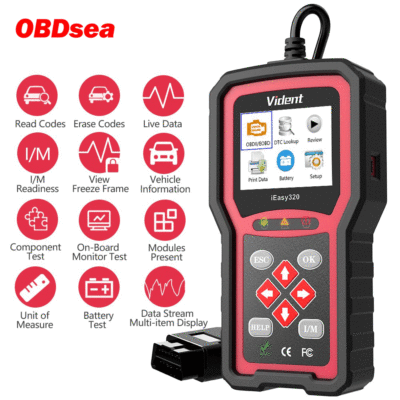 ---
Contents
1 X IEasy320HD Code Reader
1 X OBD2 Splitter Cable (6PIN & 9PIN)
1 X Carry Case
1 X Instruction Manual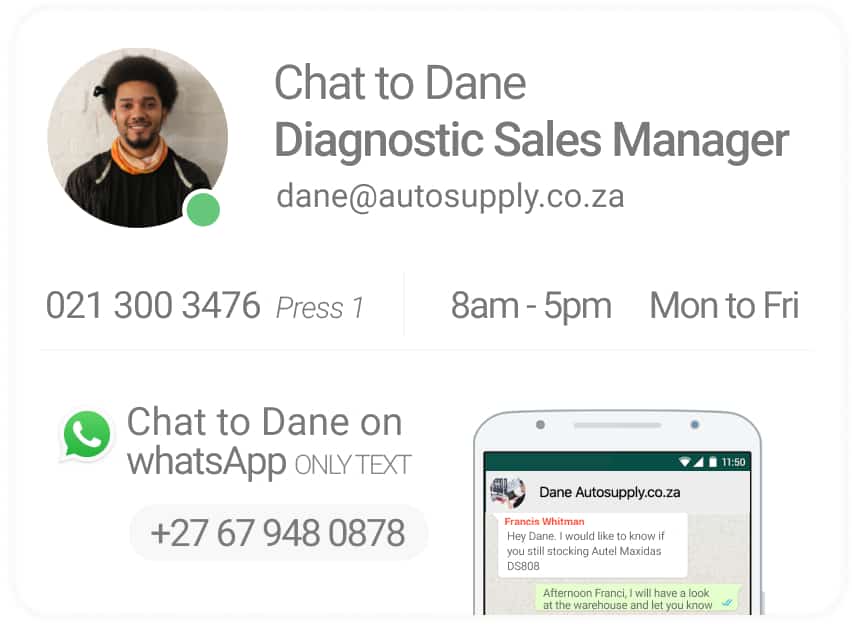 Any Questions, Need a Quote?