Prioritizing health care workers:
Protecting our health care workers (clinics/healthcare centres, & private practices) is our top priority for use of this PPE, so all orders will be prioritized accordingly
That being said, we are an importer and are NOT limited in the supply of the stock we can import.

Therefore we can still ethically supply the public and businesses with the goods they need to properly protect themselves and their staff.
---
KN95 Face Mask

(Coronavirus / COVID-19 Protection)

–

PM2.5 Anti Particle
KN95 Protective Mask is a respiratory protective device designed to achieve a very close facial fit and very efficient filtration of airborne particles includes PM2.5 dust and bacteria/virus / Coronavirus Disease 2019 (COVID-19). The 4-ply foldable face mask has a filtration efficiency of greater than/equal 95%, to protect against microns greater than 0.3 in. size, effectively protecting respiratory health. The masks help prevent the spread of germs and protect yourself from airborne particles and allergens.
In response to the crisis, the CDC has listed KN95 masks as an alternative to N95 masks and after comparing the masks, a technical bulletin from 3M™ confirms that "it is reasonable to consider China KN95….as equivalent to US NIOSH N95 and European FFP2 respirators."
Specifications:
Filter Level: > 95% (0.3 Microns – MPPS, the most difficult particle size to capture)
Standard: GB2626-2006 is called KN95
Made of high-quality materials, safe, soft and comfortable.
Is this masks medical grade?
These masks are non-sterile and should NOT be used for surgical procedures. For the purposes of the current global pandemic, these masks offer good general protection.
GB 19083-2010 is the alternative protective face mask standard for medical use that filters particulate matter in the air, and block the droplets, blood, body fluids, secretions etc (in the medical working environment).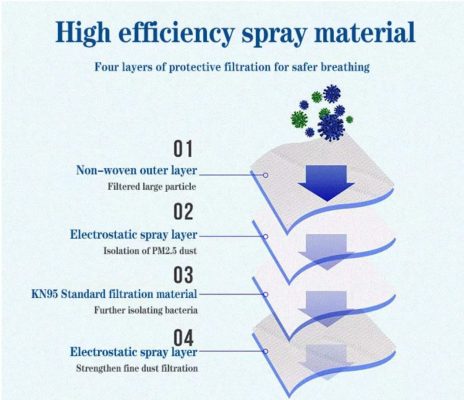 ---
Usage limits?
The masks are not a disposable mask. In these special cases, it can be reused, but there are conditions:
When the mask gets contamination such as saliva (anybody fluids), it must be replaced
If breathing resistance is greater than before and must be replaced
If the mask is damaged in any way it must be replaced
It is recommended to replace it after using it 4 times.
Masks cannot be reused if people go to the hospital, come into contact with an infected person, or are suspected to be infected.
---
FFP2 vs N95 vs KN95  – What's the difference?
---
You could (over)simplify things to say FFP2 (94%) = N95 (95%) = KN95(95%)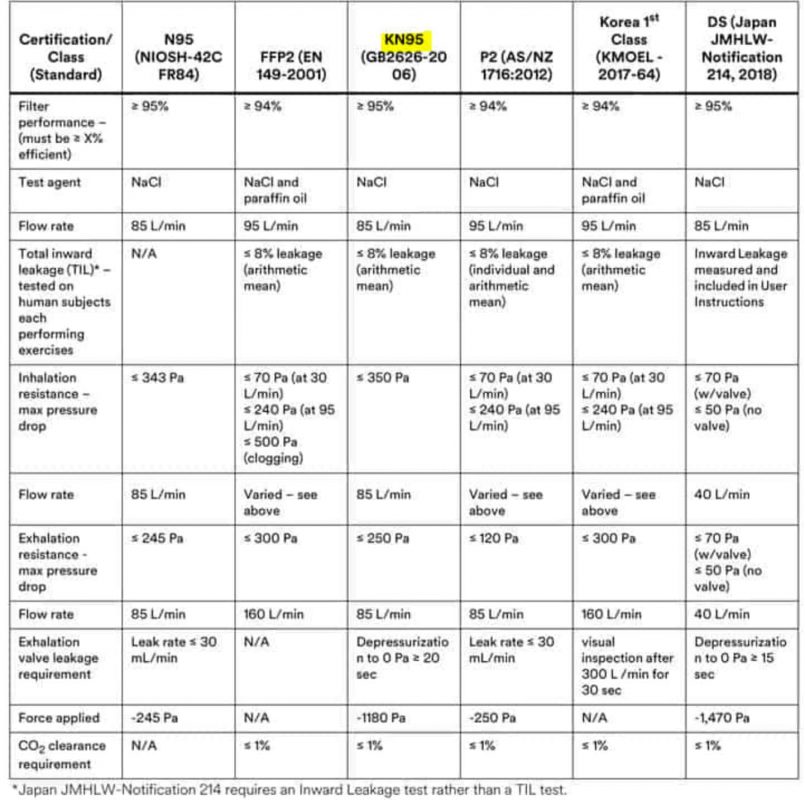 ---
Product Images and Certificates
We only source our masks through existing reputable suppliers (we would not import otherwise).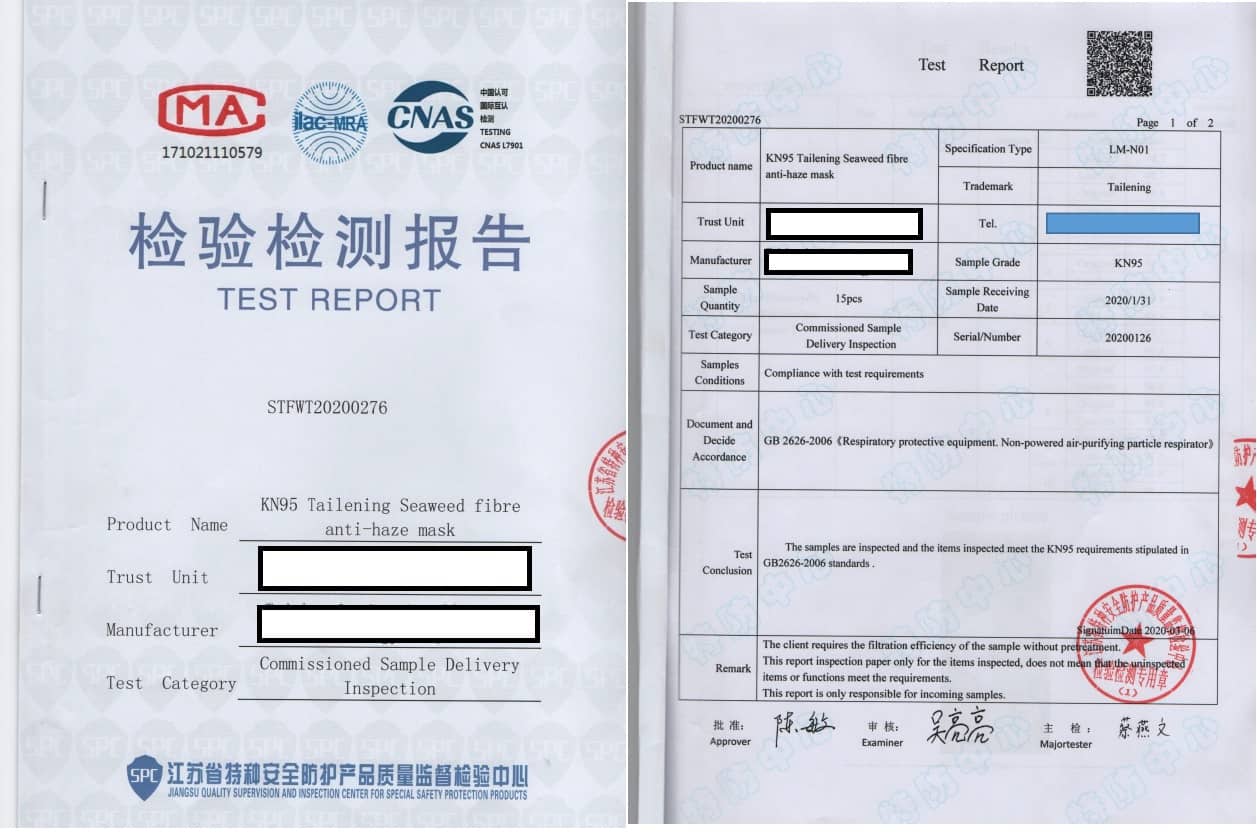 ---
We will be operating during the lock-down period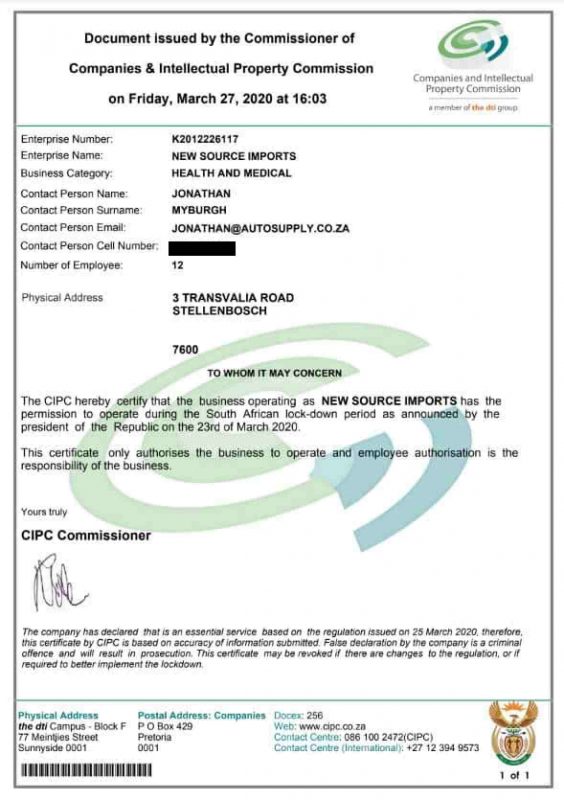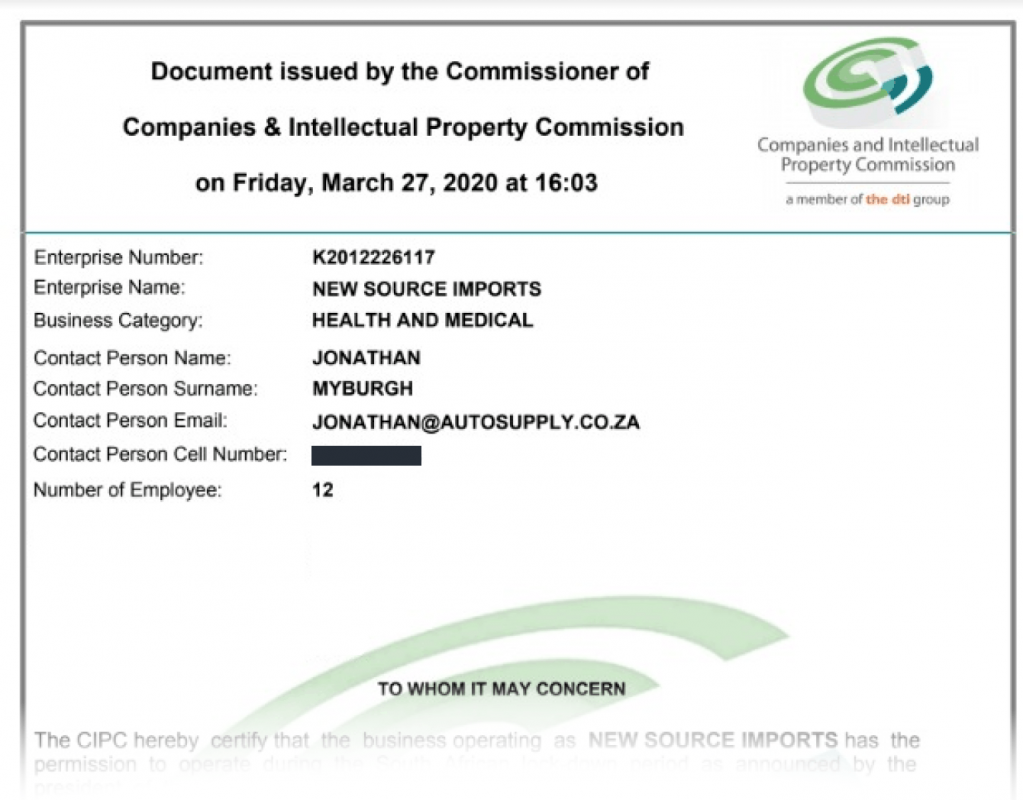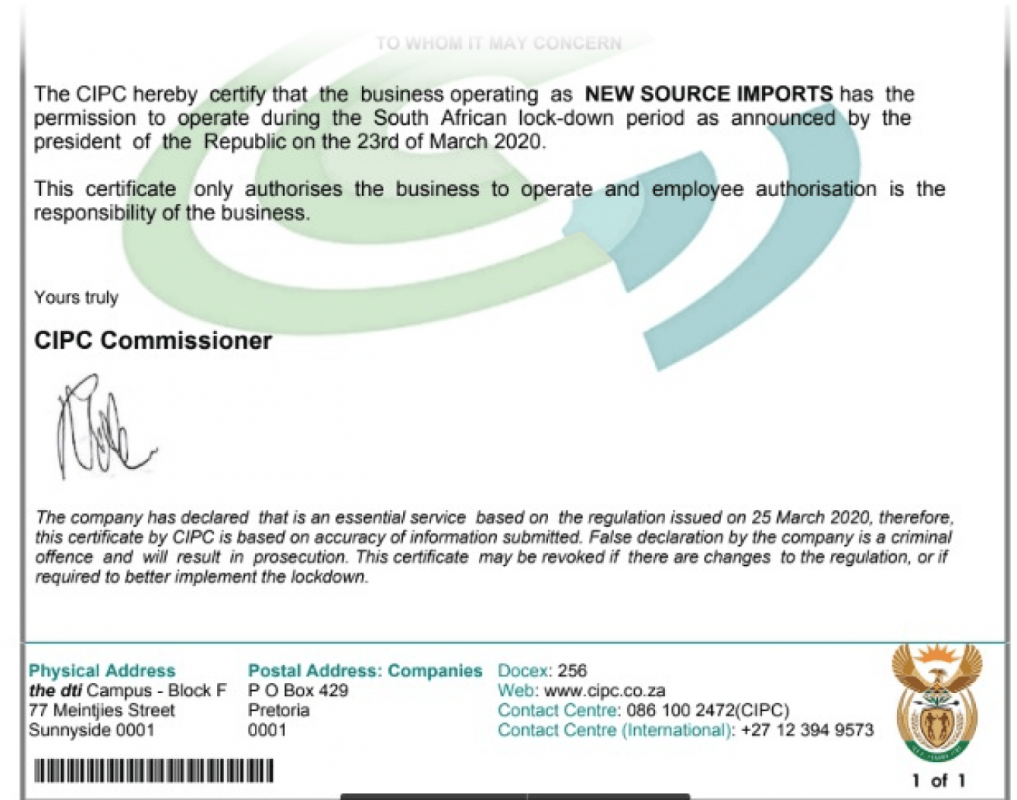 Customer Reviews
05/19/2020
Evonne A.
ZA
Great Product and Assistance
Product is as advertised and expected. I was concerned about when I would get it, but was reassured by the Sales Manager and it arrived sooner than I expected. Highly recommended.
05/15/2020
Nita K.
ZA
Excellent product
Excellent product
05/08/2020
Kevin M.
ZA
Worth The Wait
Thank you for the order. We'll received timeously in your guys efforts. No defaults on the product. Thank you so much.
05/06/2020
Evanti S.
South Africa
Excellent customer service!
I applaud you for keeping your clients in the loop while experiencing delays in shipping and delivery during Covid-19 lockdown. Thank you for the regular updates on the tracking of the order on the website, as well as the regular emails.
05/03/2020
Alexandra F.
ZA
KN95 Feedback
Thank you! I find breathing in it with such ease. Love it and will definitely order them in the future.