Autel has released a new version of the XP400 to allow for additional/optional adapters and functionality.
This special discount/promo is only current clients through official Autel Africa distributors (we will verify the SN)
Autel has provided us with the new device with the adapters at a special discounted price (basically only pay for the adapters)
This promotion is ONLY valid until the end of June – Pre Orders are highly recommended! (Stock will arrive early July)
Thereafter this promotion will not be available again at this price.
For more information chat to Dane (ONLY PRE-ORDER DIRECTLY)
Tel: +27(0) 21 300 3476 (ask for Dane) / Email: [email protected]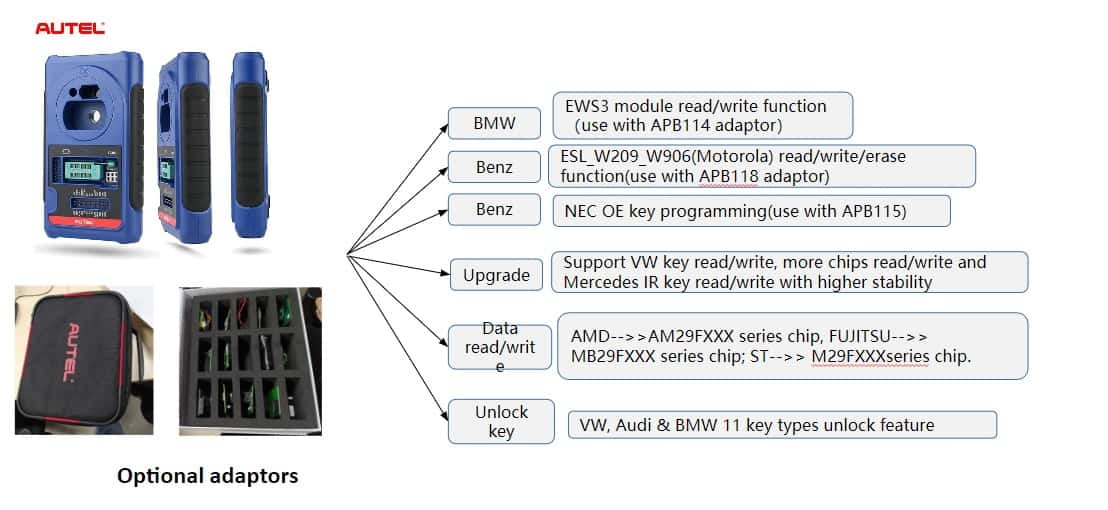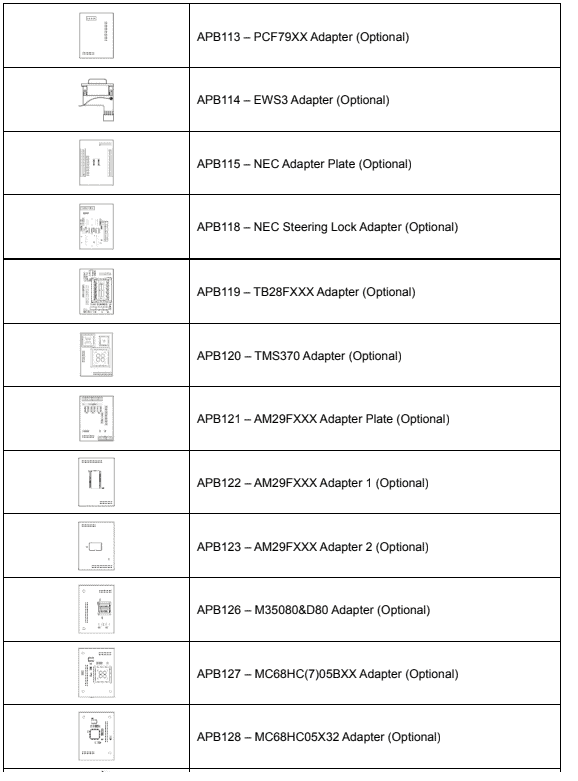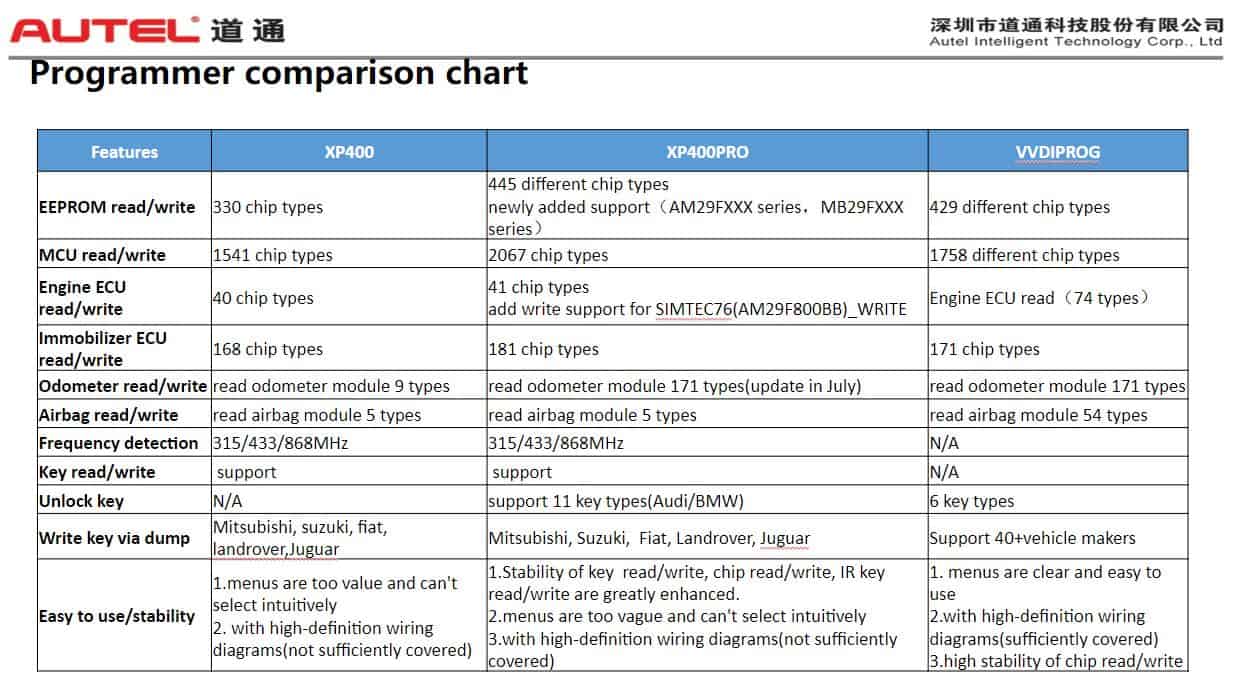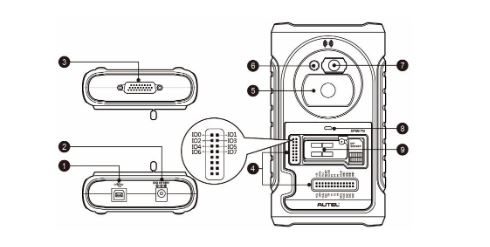 Powerful IMMO Functions
Auto Detect Make/Model/Year/System

Read PIN (All Key Lost)

Key Learning

IMMO ECU Reset/Adaption

IMMO ECU Refresh/Coding

Remote Learning

AUDI Q5/A4/A5 2015-2017 Key Learning

VW MQB Key Learning

BMW FEM/BDC Key Learning and Adaption

BMW CAS4 Key Learning and Adaption

Mercedes Key Learning

2015-2018 Land Rover & Jaguar write key via dump

Volvo Smart Key Learning/knob-style smart key
Advanced Programming Functions
EEPROM Read/Write

MCU Read/Write

Key Programming

Mercedes Key Read/Write

Remote Frequency Detect
Please note that the product does NOT support Read/Write IC Card function. The "IC Card Induction Area" was also removed from XP400 Pro (please check the below illustration).