Autel, as one of the world's leading manufacturers in the automotive aftermarket, dedicates itself to developing professional diagnostic tools and translating global clients' needs into superior cost-effective and innovative products with strong R&D and production capabilities.
Autel MX-Sensor 2 In 1 (315 + 433MHz), as a programmable universal sensor being smart and efficient specially built for sensor replacement with maximum application coverage, ease of use, OE-level fit, performance and reliability, will help users economize the cost of diagnostic work and raise the repair efficiency greatly.
---
PLEASE NOTE
---
Supports 99% of vehicles – click here for full coverage details 
---
Features
Built to perform like OE sensor, in terms of signal, durability & functionality.
Automotive battery grade to meet severe weather conditions.
High-precision air valve to prevent air leakage.
Replaceable aluminum valve stem is anodized for corrosion resistance (for the Clamp-in sensor).
Robust clamp-in pivoting stem design allows for 0-35 degrees angle adjustment to fit all types of wheels (for Clamp-in Sensor.
Fast and simple assembly minimizes installation time
Specifications
Battery Life – ≥5 years
Pressure Monitoring Range – 0 to 800kpa
Pressure Reading Accuracy  – ±10kpa
Battery – 3.0V
---
Installation Process
1.Loosen the tire: Remove the valve cap and core and deflate the tire.
2.Dismount the tire: Clamp the tire onto the tire changer, and adjust the valve at 1 o'clock relative to the tire separation head. Insert the tire tool and lift the tire bead onto the mounting head to discount the head.
3.Dismount the sensor: With a screwdriver remove the fastening screw and sensor from the Valve stem, then loosen the nut and remove the valve.
4.Mount sensor and valve: Slide the valve stem through the valve hole of the rim. Tighten the screw-nut with 4.0 Nm with the help of the positioning pin. Assemble the sensor body against the rim and tighten the screw.
Mount the tire: Place the tire on the rim, making sure that the valve faces the separation head at an angle of 180 degrees. Mount the tire over the rim.
WARRANTY:
Autel guarantees that the sensor is free from material and manufacturing defects for a period of 2 years or within 24,000 running miles, whichever comes first. 100% ID cloneable and no relearn required. Tested and certified to meet SAE standards.
PACKAGE LIST:
1*Main Unit
1*User Manual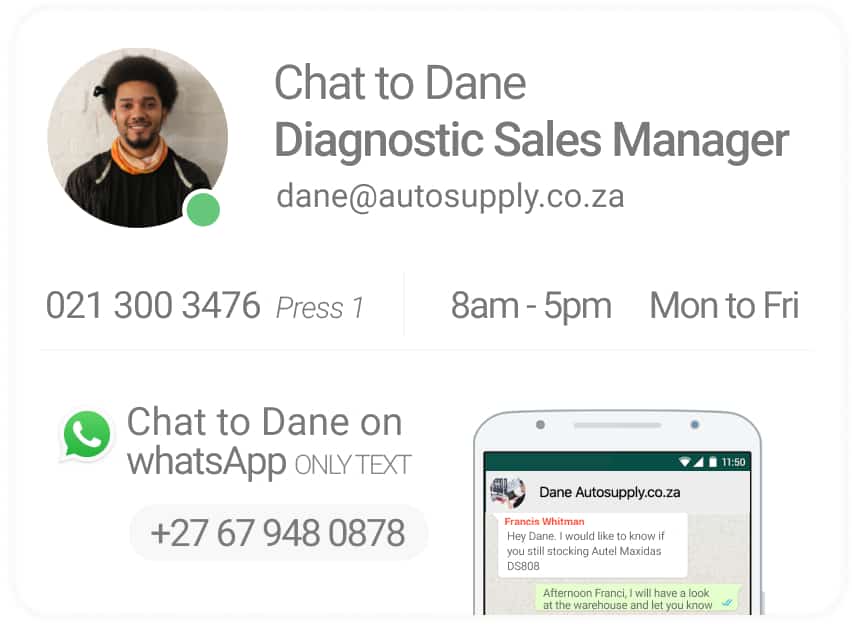 Any Questions, Need a Quote?