MaxiSys MS906ts runs on the Android 4.4.2 KitKat operating system and features a wireless bluetooth OBD-II connector (VCI) and a TPMS antenna module for freedom of movement during diagnostic and TPMS operations.
Why buy Autel MaxiSys MS906TS?
1. Autel MS906TS is an all-in-one industry first combining advanced diagnostics with complete TPMS functionality. Now technicians don't need a second TPMS tool to trigger, relearn, or program Autel MX-Sensors. Quickly test all vehicle systems with one ultra-fast, lightweight, wireless, touch screen tablet with the same vehicle coverage and advanced diagnostics as the MS906BT.
2. Wireless connection between MS906TS tablet and VCI
3. Supported cars: Ford, GM, Chrysler, BMW, Benz, VW, Audi, MINI, Toyota, Honda, Nissan, Mitsubishi, Hyundai, Kia, Peugeot, Citroen, Fiat, Land Rover, Jaguar, Lexus, Renault, EU Ford, Mazda, Opel, Sprinter, Smart, Porsche, Volvo, Aston Martin, Maserati, Ferrari, etc.
4. Functions: ECU coding, Auto VIN, Key programming, Live data, Active test, ECU information, Adaptation, Matching, Oil reset, EPB, DPF, Airbag, ABS, etc.
5. Two years free updates online & 1 year warranty
6. Language: English & Spanish
Autel Maxisys MS906TS Features:
Covers all domestic, Asian and European vehicle manufacturers (1996 to present)
Embedded TPMS antenna triggers all known sensors /
clone and program Autel MX-Sensors
Complete TPMS system diagnostics and OBDII relearn
TPMS system status screen to identify fixes
OE-Level vehicle coverage and diagnostic functionality
One-touch instant VIN identication
Detect and display faults and trouble codes
Live data view / print / store / playback
Dedicated services section – oil service reset,
TPMS relearn, EPB, ABS/SRS, SAS
Full-screen waveform graphing analysis with
Trigger-Type recording modes




Package Contents
Main Unit ms906ts Tablet
MaxiVCI V100
Mini USB Cable
Adapter for Honda-3
Adapter for Nissan-14
 Adapter for Mitsubishi/Hyundai-12+16
Adapter for Kia-20
 Adapter for Benz-38
Adapter for BMW-20
Adapter for VW/AUDI-2+2
 Adapter for GM/Daewoo-12
 Adapter for Chrysler-16 (for American unit only)
 AC/DC External Power Adapter (12V)
Cigarette Lighter
Cigarette Lighter Fuses
 User Manual
Quick reference guide
 Packing List
 Compact Disc (CD)
 Soft Cloth
 Carrying Case
 2-Year Software Updates
 1-Year Warranty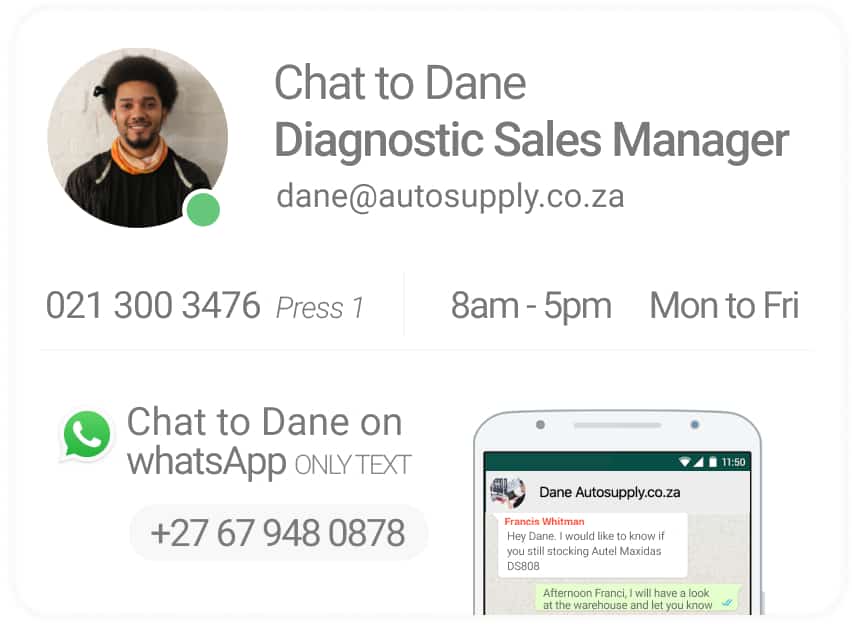 Any Questions, Need a Quote?