The Autel MA600 MaxiSys ADAS Calibration System Frame folds and disassembles for easy transport, so you can calibrate in other locations. The MA600 software provides accurate calibration procedures for camera-based systems. With easy step-by-step tutorial graphics and the five-line laser levelling process makes it a quicker and more efficient centring and make it easier to squaring procedure of the vehicle to the calibration frame.
Tablets with previously active ADAS application software will not be compatible with MA600. All tablet models require an additional one-time purchase software application upgrade, except MSADAS.
The tablet is not included. The MA600 is compatible with the following tablets:
---
Simple Pre & Post Scan Reports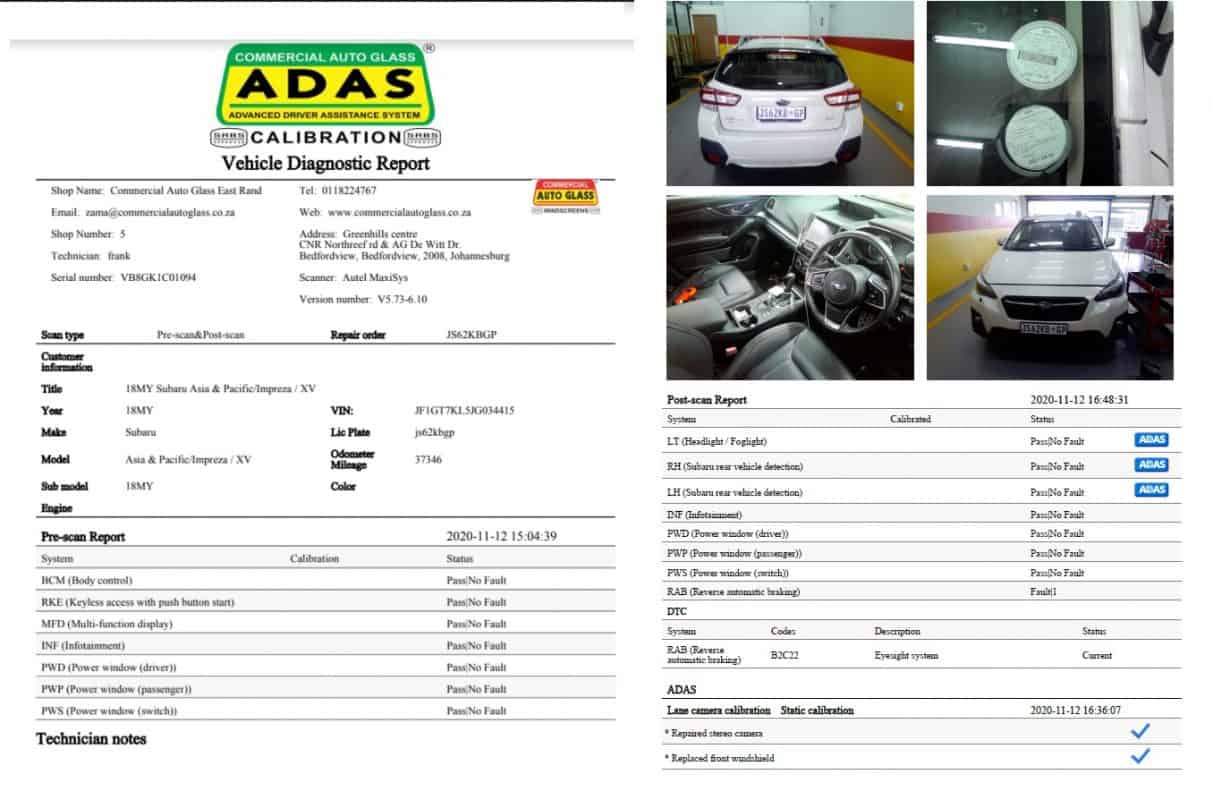 ---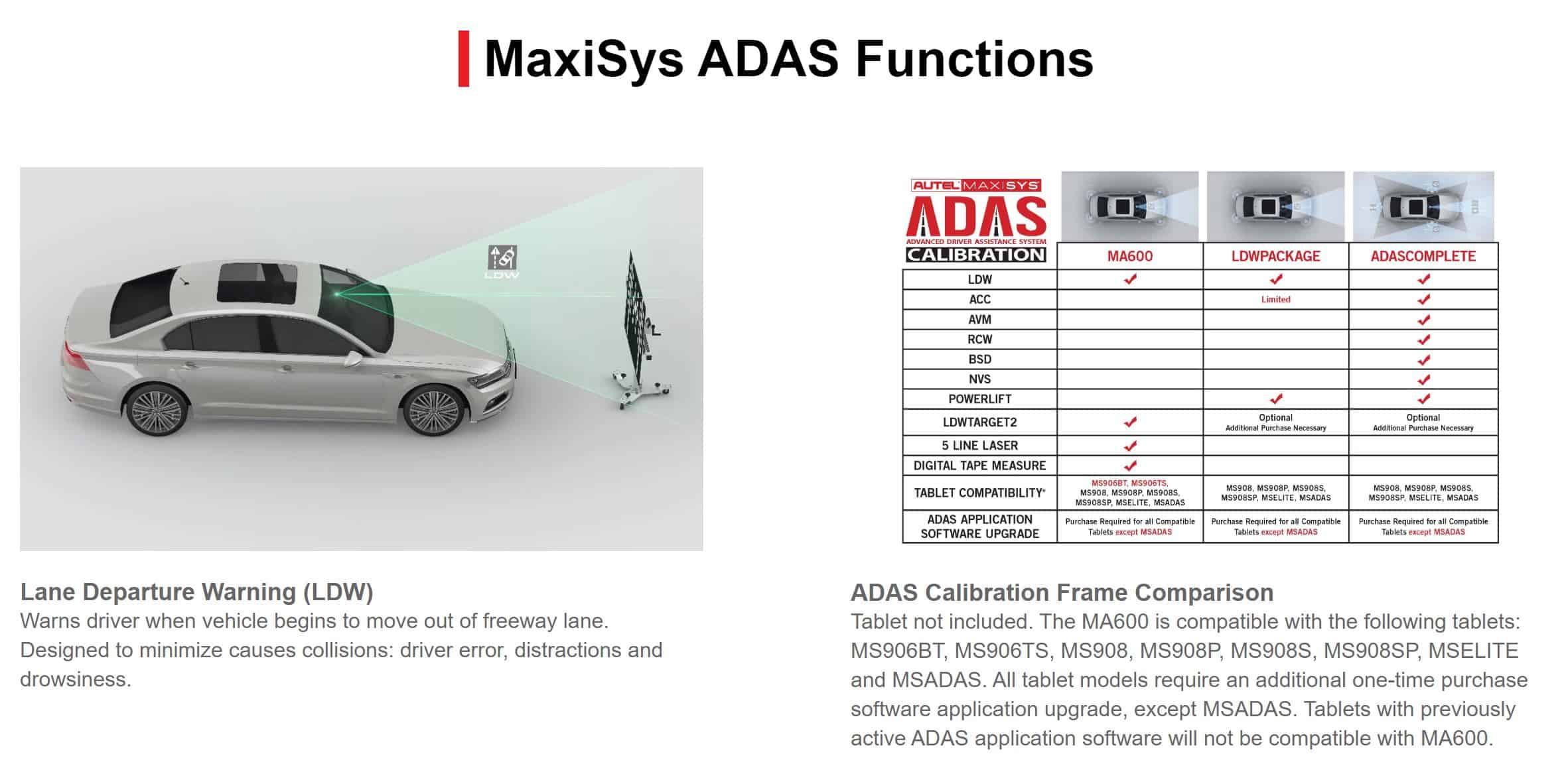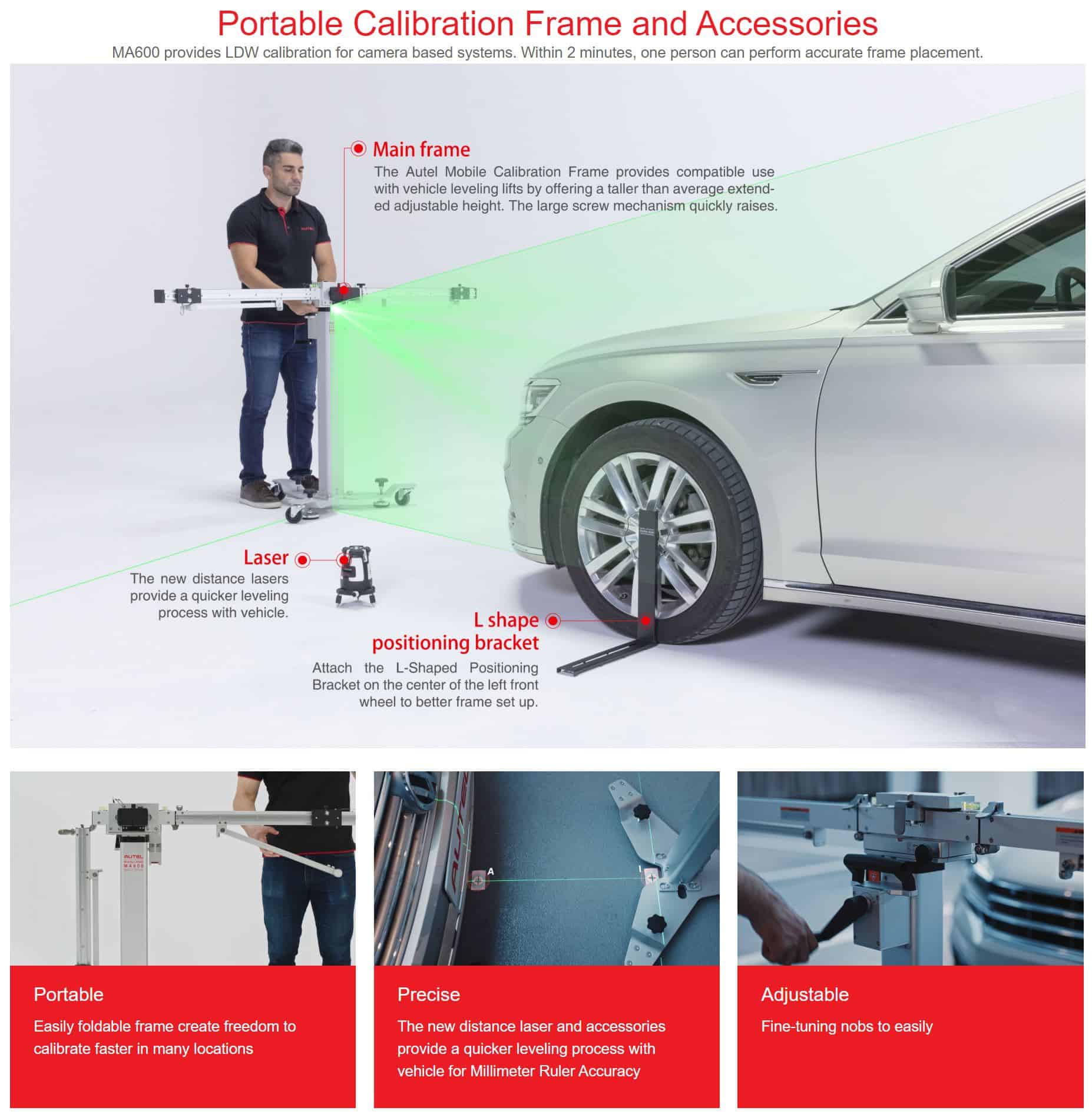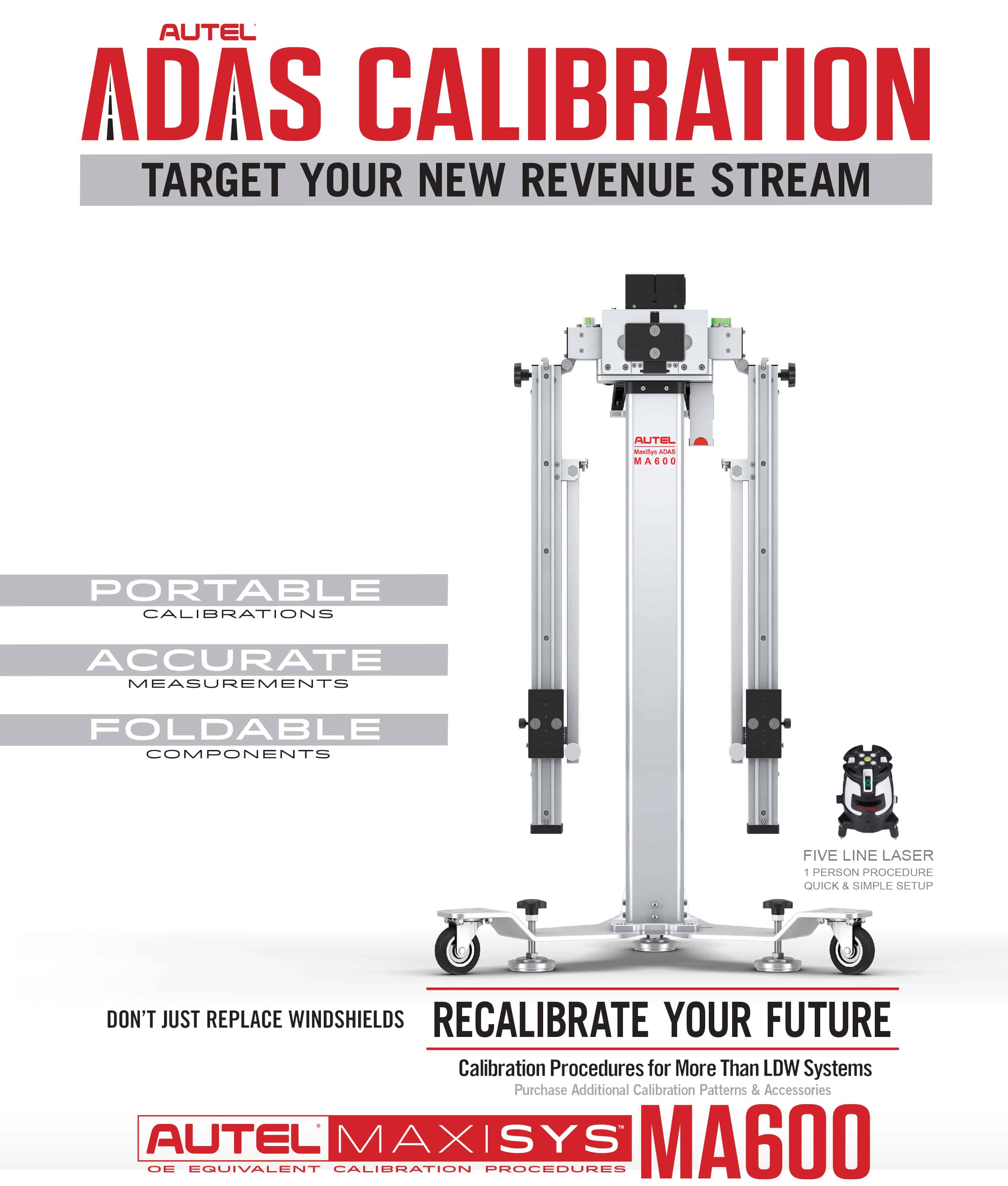 ---
Packing List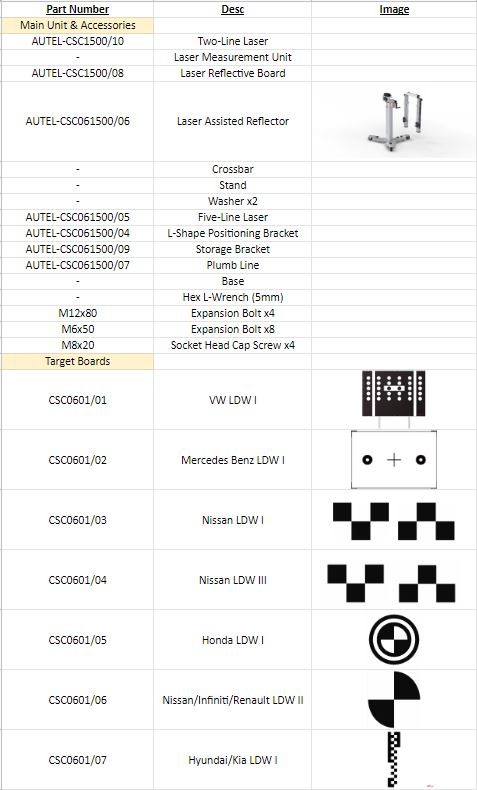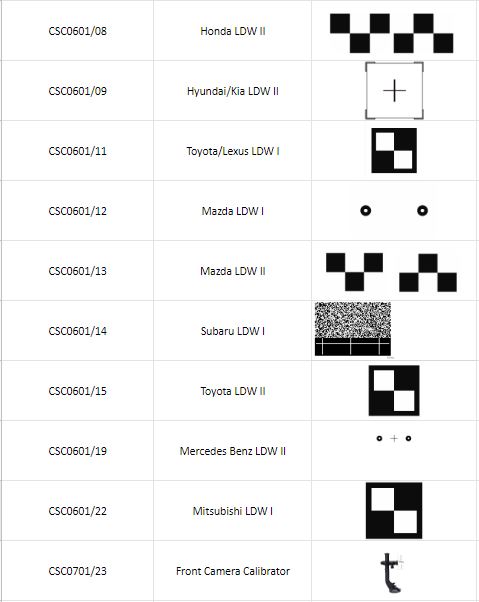 ---
Where Can I Get an ADAS Service Done with an Autel MA600?